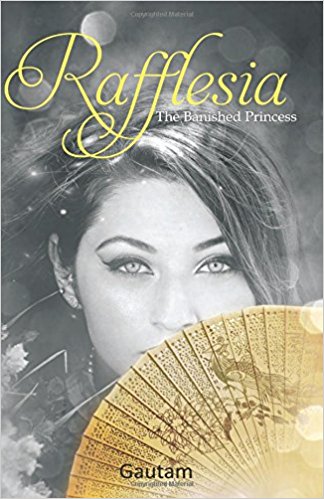 Fairy tales are always fascinating. I have also grown up reading some of them in magazines like Nandan and I enjoyed them too much. However, coming to this young age and almost a generation ahead in life, I cannot think of reading any fairy tale unless I find it interesting and enthralling. Moreover, when it comes to reading fairy tales, we often tend to look towards the west as if they are the only propagators of fairy tales. Russian Fairy Tales are also on our reading list when the time comes. This time, to my surprises, and Indian fairy tale has stormed the Indian book market – Amazon and other online points of sale are a buzz! Gautam Choudhury, a business analyst by profession and an author by night, as he calls himself, has come up with a fantasy fiction set in India – Rafflesia – The Banished Princess. This is a fairy tale but no as simple as a fairy tale might be. This is Indian…
The book seems interesting as it promises to tell-tale about the life of a princess, Rafflesia and of a kid from India – Appu. Moreover, the book also talks about love, betrayal, promises, friendship and emotive drives… these things are not such an integral part of a fairy tale in general. Thus, this Indian version of fairy tale might be interesting to the readers who want to read fantasy fiction.
As of now, the book is being read by the general public so eagerly and the Amazon ranking of the book is surging day by day. People are liking the plot and story of the book and the author isn't getting back of showing the love he is garnering for his book. Gautam Choudhury, the author or Rafflesia – The Banished Princess, regularly posts on facebook the reviews he is getting for his book. It seems that people are liking the Indian version of dreamland story… the book is also on our reading list and we will be reviewing the book very soon.